2020 EMS Contest Rules/Information

We will be hosting our annual EMS Contest
EMS WEEK & BEYOND
due to our current pandemic challenges
*National EMS Week is May 17-23
* * EMS for Children's Day is May 20th
Win a PEPP course for your EMS Agency
PEPP is celebrating it's 20th anniversary with the NEW 4th Edition!
This course introduces: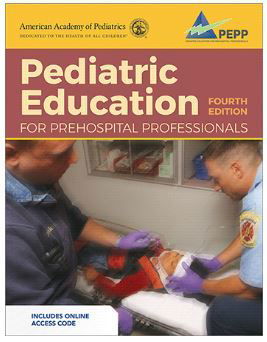 New skills procedures
Case-based lectures
Interactive activities
Behavioral Emergencies
Tourniquet application
Intranasal meds
Airways- i-gel
Human Trafficking
Winners will receive
1. BLS PEPP Course
2. ALS PEPP Course
* only SD EMS agencies may participate in the contest*
Participate today and let us know what you are doing to "make a difference" for the kids in your community! Tell us more about the safety and injury prevention programs you have: seat belts, pedestrian, bicycle, or poison education.
Send in all of your safety and injury prevention efforts from January 1 - August 31,2020.